Charities
At the AGM members are asked to suggest charities that they would like the CATCH the chaplaincies sister charity to specifically support in the coming year.  After a brief presentation, a vote is taken and two or three are selected to receive donations collected by CATCH from particular services. Additionally some Chaplaincy members are representatives of charities, details of which are also given below. 
These charities are selected at the AGM to receive our support during the year.
  For more information about them and to access the charity's website,
please click their logos.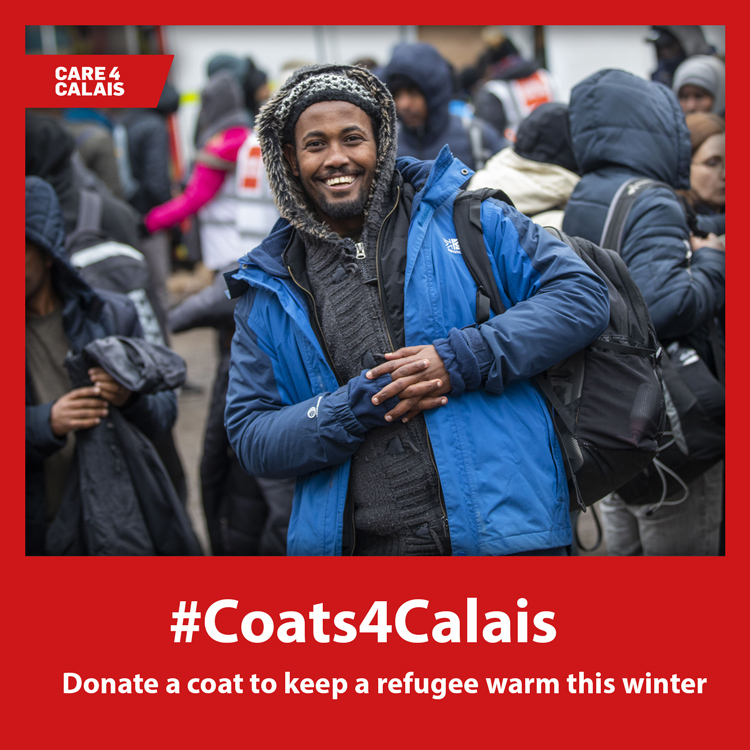 Care4Calais is a volunteer run charity delivering essential aid and support to refugees living in the worst conditions across Northern France and Belgium.  We believe in a fair and tolerant British society and advocate for a welcoming and inclusive attitude towards refugees.  Operating year round from Calais, our focus is to provide warm clothing, bedding, food and medical assistance to people in desperate need. We also provide social support and interaction, including language lessons and sports and music workshops. We are not politicians; we are ordinary people like you who believe that everyone deserves to be treated with dignity. We are on the ground with the refugees every single day and are respectful of their common humanity and responsive to their needs. We use our on-the-ground presence and relationship with the refugee community to provide the much-needed help that other organisations are not able to. We also work with research and media organisations to advocate for a welcoming and inclusive  attitude towards refugees and asylum seekers. We have hosted thousands of volunteers, politicians, journalists and campaigners at our centre in Calais and are involved in a number of campaigns aimed at influencing the public's perception of refugees.
These charities are championed by people in the Chaplaincy.   To access the charity's website, click on visit site.